Congratulations to our Quarter Winner
Audra
"Audra from Mighty Seven is a true partner. I worked with her weekly on shipments and she was professional and reliable in our work together. In addition to being a great driver herself, she runs the operation and dispatches for others, as well as juggling 11 trucks! Multi-tasking comes easy to her as she is also a mother who splits her time on the road and home. Many times she would sacrifice her own time in order to make delivery on time and always went the extra mile for the customer needs, staying professional and positive even when a receiver took too long to unload. I encourage anyone that needs service in FL, GA, AL (Southeast) to reach out to her."
-Brandy, Authorized Agent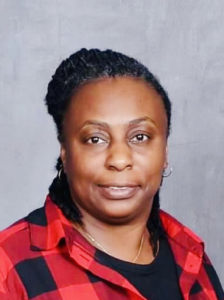 Get to know Audra

What are your hobbies?
 "I enjoy driving and working on computers. I like to build and repair them."
What do you like about Trinity Logistics? Is there anything we can improve upon?
"They keep me moving and keep me on dedicated freight."
What are your thoughts on gender diversity? What have you done to promote more women in trucking?
"The trucking industry and women drivers have come a long way. I am on a Facebook page for women drivers and I like seeing that there are more and more women drivers out there everyday. I try to encourage the women on that page as often as I can."
What are safety tips you may use in the field?
"I don't ever pull off into an area unless I am familiar with it. I keep my seat belt around the passenger side door so no one can open it and I do not often speak to strangers. I like to use Facebook as a sort of buddy system. On that Facebook page, female drivers will let other drivers know where one another are that day, to try to get together and look out for one another."
What do you like about being a truck driver?
"I like being able to get away from home, to see new places."

Trinity Logistics Support Women In Trucking


Carrier appreciation is one of many perks of working with Trinity Logistics. To learn more about the benefits of being a carrier with Trinity,