2016 witnessed a number of innovations and technological advancements in the logistics and supply chain industry. The New Year will bring about newer trends that will help in maximizing warehouse productivity. Let's check out a few of them.
1. Sustainable Logistics
Sustainability is tempting for a lot of businesses but most haven't embraced it completely yet. 2017 will change that as numerous businesses will finally take the leap. Sustainable logistics will become a serious initiative with logistics professionals being impacted by sustainability programs. Leading companies will have CSR programs, which will encourage competitors and smaller players to catch up and implement sustainable programs in their organizations too. As soon as companies realize that sustainability has a robust ROI, it will become easier to justify the projects and green-light them.
2. Omni-Channel Logistics
Omni-channel logistics has been one of the biggest trends in supply chain management in the recent years, however, a few hurdles had to be overcome. In 2017, the technology and opportunity gap will start to diminish. E-commerce will observe some developments that will change the way customers will receive their products. There will be innovations in how the packages are delivered safety, in a faster way and without the fear of theft. More self-service options will be available and some companies may finally deploy drones as a viable delivery option.
3. Warehouse Automation
Modern warehouses are beginning to use sophisticated automation technologies, thus affecting the efficiency of the supply chain. Due to the rising popularity of e-commerce and a large volume of online orders, the warehouse management systems along with automation and control are witnessing an increased pace in its growth. Advanced weighing using truck scales and other mobile autonomous systems will be a regular sight in the warehouses. Don't be surprised to see robotic systems playing a major role in the movement of goods.
4. Autonomous Trucks
The coming year will see the start of autonomous trucks being a part of the next-gen supply chains. The trucks will be equipped with more 'automated features' that will allow trucks to center themselves in their lane and follow traffic without getting too close, however, they may require driver intervention when lane changes are required. A couple of years down the line, we may see complex systems where truck convoys may have a driver in the first truck, but other trucks in the convoy won't require a driver. Finally, a fully autonomous truck with no human intervention will become a norm.
5. Impact of Economic Growth
The price of oil, the logistics market and the strength of the US dollar determines how strong the US market is. In the coming year, the stronger US dollar will attract imports from all over around the world, which will further give the European and Asian exporters a boost. Even though the Chinese market is experiencing some falling economic growth, its e-commerce
market, as well as exports,
will continue to grow due to the growing US economy.
6. Increasing Globalization
Thanks to the development in communication, IT and transport, numerous markets have embraced globalization. Businesses have turned to e-commerce to access new markets, allowing customers to shop online and get things delivered right at their doorstep. Omni-channel strategies will further support globalization as retailers can cater to the increasing demands of the customers. For example, you can charge a delivery fee to offer a variety of delivery options, such as delivery to storage lockers or even parked or moving vehicles.
Needless to say, the future of supply chain and logistics is looking promising. Keep an eye on these trends and adopt them as soon as you can.
Author Bio
: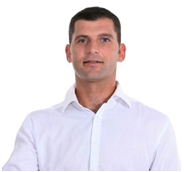 Kevin Hill
heads up the marketing efforts and provides technical expertise to the sales and service teams at
Quality Scales Unlimited
in Byron, California. He enjoys everything mechanical and electronic, computers, the internet, and spending time with his family.