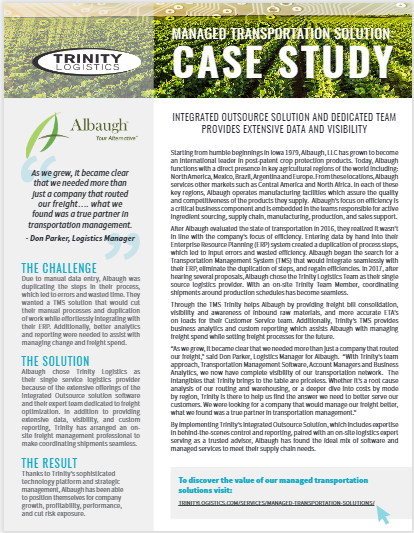 Albaugh LLC is an international leader in post-patent crop protection products. The company needed a Transportation Management System (TMS) that would integrate seamlessly with their ERP, eliminate the duplication of steps, and regain efficiencies.
"As we grew, it became clear that we needed more than just a company that routed our freight…what we found was a true partner in transportation management."
– Don Parker, Albaugh Logistics Manager
Download the case study to learn how Trinity's People-Centric Managed Transportation Solution helped Albaugh cut manual processes and duplication of steps, gave them better access to reporting, and helped manage change and freight spend.