The Trinity Foundation continues to support the local community by presenting Lisa Coldiron, Head of School for Sussex Montessori School, a $50,000 contribution that will benefit capital efforts to open in Seaford, Delaware.
"One of Trinity Foundation's core focus areas is Youth Leadership Development. We are excited to partner with the new Sussex Montessori School that is coming to Seaford and help develop the next generation of leaders," said Chris Parker, Trinity Foundation Director.

The Montessori Method, based on the scientific research of Dr. Maria Montessori in Rome at the turn of the 20th Century, is rooted in the belief that children are innate learners, driven by curiosity, and thrive in physical and social settings prepared specifically for them.
The Montessori Curriculum is based on the social and academic equally. Both are rigorous, individualized, and highly structured.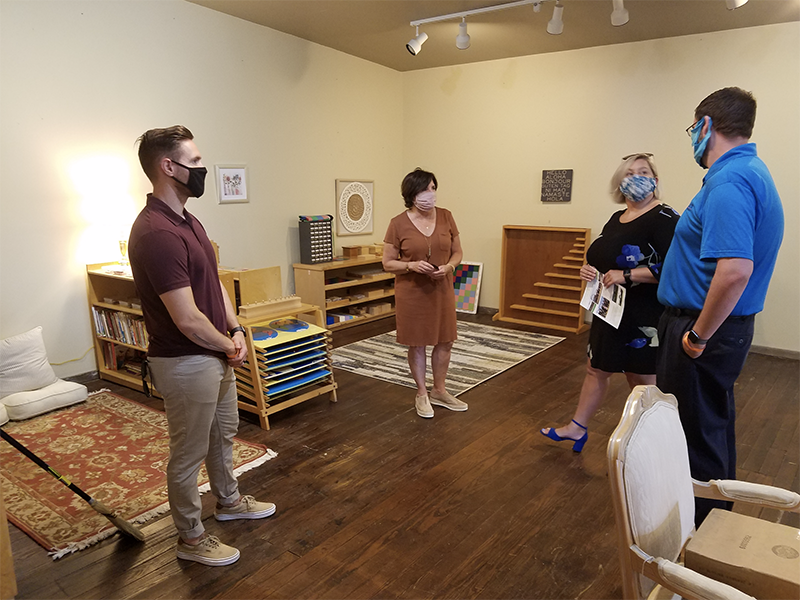 As a result of this focus on each child's individuality and development, Montessori children are confident, intrinsically motivated, responsible, creative, cooperative, and respectful. They emerge more than ready for whatever is next in their lives: college, the workforce, or community service.
The Trinity Foundation is proud to support the school and its direct benefit to the Sussex County community and looks forward to future opportunities to volunteer.
To learn more about the Trinity Foundation and its upcoming events, visit www.trinitylogistics.com/about-us/trinity-foundation/