Technology On-Demand
See how easy it is to stay on top of your shipments.
With Trinity's Customer Portal, there's no need to wonder where your freight is. You can log in and see updates right from your dashboard, access invoices and documents on demand, or easily request quotes on upcoming shipments – all in our free portal.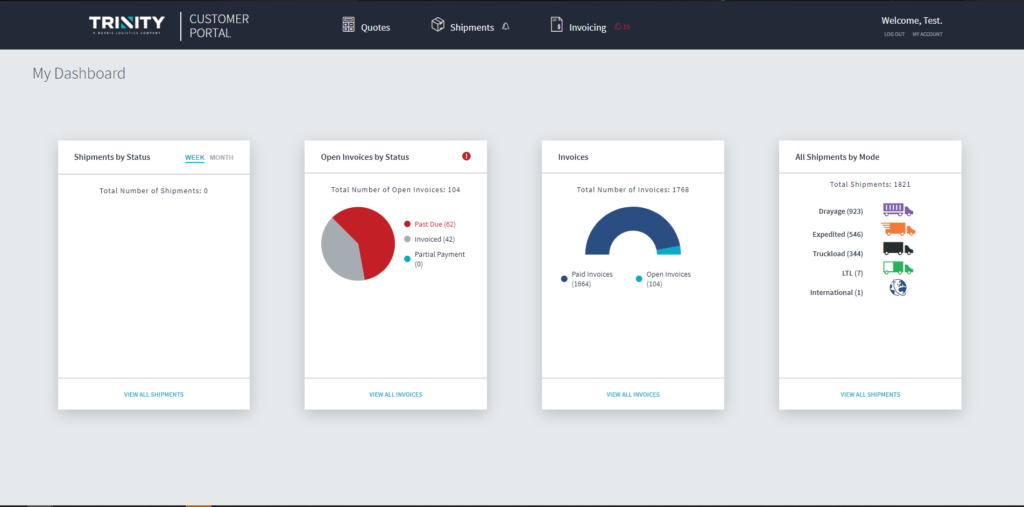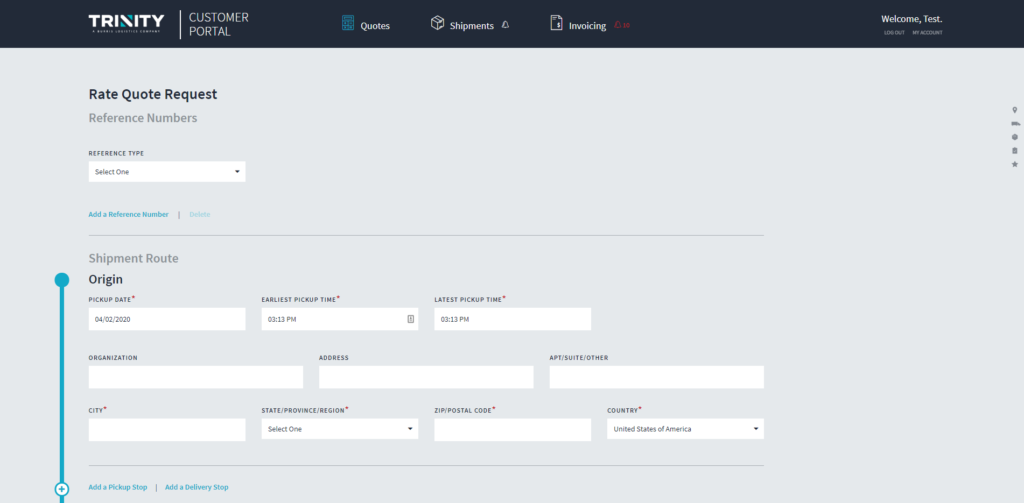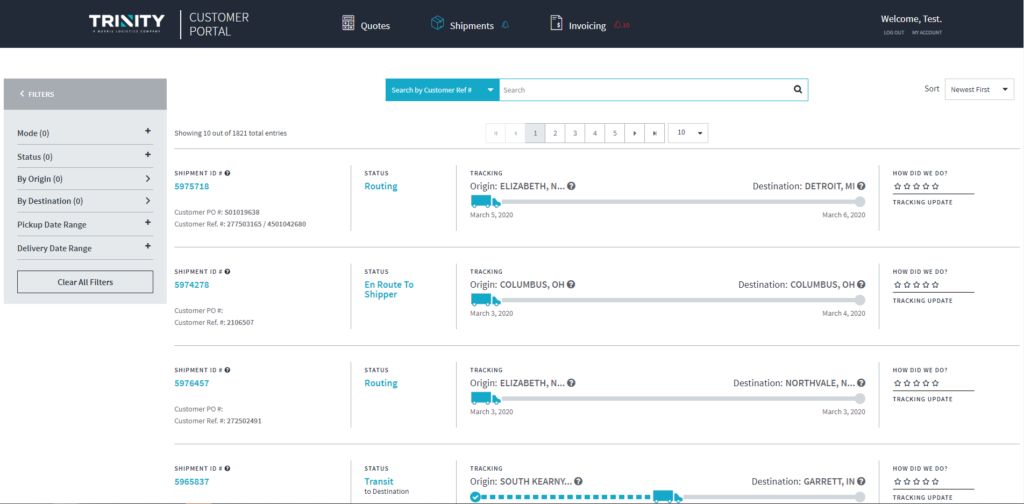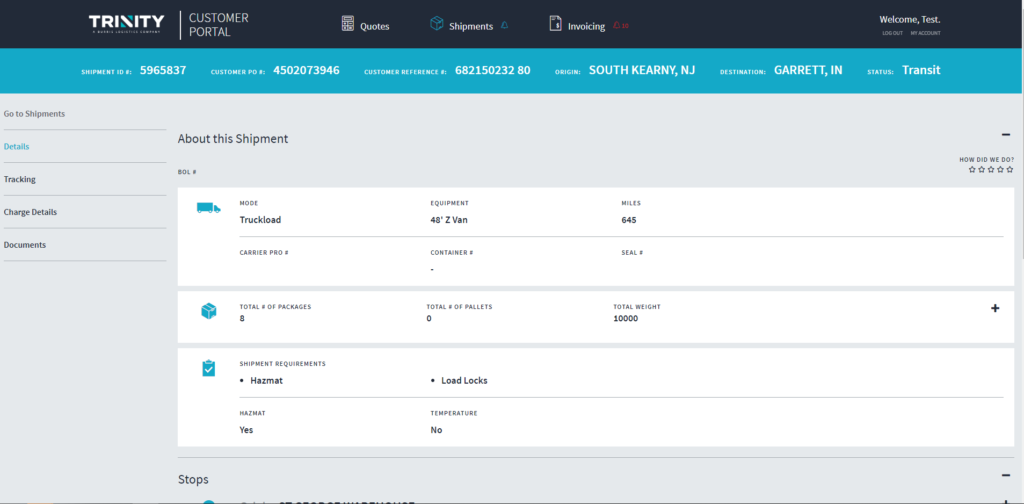 Gain access to the Customer Portal by filling out the form below.
You must be a current customer to gain access.