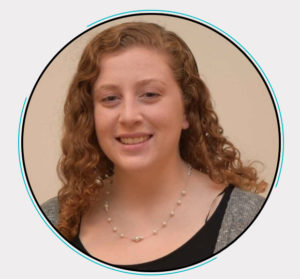 Hi there! My name is Shelby. I am a lover of hiking and the New Jersey Devils. I'm a senior at Salisbury University majoring in Marketing. This year I had the opportunity to work as a Market Research Intern at Trinity.
When I began my internship in June, I never expected to grow as much as I have professionally and personally. What started as a ten-week program has become a year-long internship that serves as the foundation of my future marketing career. Here are the three key highlights I have from my experience, which I believe is what makes my internship program "Different on Purpose".
Leadership
From Day 1, I was treated as a full-fledged member of the Marketing Team, despite my intern title. I am expected to handle some serious responsibility that not every internship offers. Throughout my time here I have been conducting research on our trade show presence and working on our email marketing strategy to increase our open rates, as well as get our message to our audience. I am in charge of handing the team's Marketing Analytics, which helps keep our company's leadership up-to-date. These analytics have an impact on steps we might take to reach company goals. Although challenging, it's incredible that my internship has trusted me to complete higher level tasks and is invested in developing interns like myself into leaders.
The People
I get to work with a talented team that wants to see me succeed. Everyone here has been willing to jump in and help me with anything I need, as well as answer all my questions. Additionally, I have developed friendships with other interns at the company that I will continue to maintain long after this experience is over. Being able to come to a work environment that is so warm and motivating is what has made my internship so special.
Expertise
I can confidently say that this internship has allowed me to learn more about marketing and analytics than I would have in any college classroom. With the hands-on training I received and industry certifications I've earned during my time at Trinity, I feel much more prepared for the "real word".
Working as a Market Research Intern at Trinity has been a defining opportunity in my life. As I wrap up my final semester and begin my career, I'm excited to take everything I have learned with me as I navigate my career. If you see an internship at Trinity pop up, and you are considering applying, go for it. You won't regret it.
To view our current job openings and internships,
To connect with Shelby on LinkedIn,